May-June 2011
Highlights and Links
Follow the links for more information about Upper Mississippi stories and news in this issue of Big River.
Features:
Resurrecting Floating Works of Art
By Terrence Williams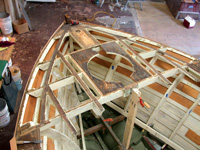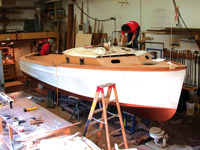 St. Paul Shipwrights maintain and restore wooden boats.

Festivals along the Upper Mississippi
There are summer festivals galore on the Upper Mississippi River. See the list in the May-June issue. Here is a map with a sampling of the events.
Restaurant Review
Bombfire Pizza in Sabula, Iowa

Wood-fired pizza made with fresh ingredients. Comfy and kid-friendly. On an island in the river.
"If these folks make me feel any more comfortable, I'd still be here."
Historical photos by Gerhard Gesell will be on display again this summer. See several photos and information about Gesell in Big River.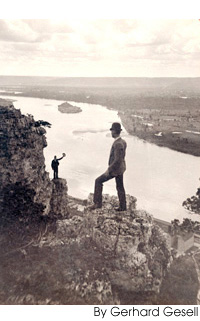 Early in March 2011, the National Weather Service predicted the Mississippi and Minnesoa rivers would combine to break the all-time 1965 record height of 26 feet in St. Paul. The Mississippi eventually crested in St. Paul much short of the record.
Bob Deck, river pilot and writer, gives us a peak at flood forecasting and how river people respond to the uncertainties of a fickle river.

The Mystery of the Morel
By Jim Solberg
Mmm-mm morels. Do they have secret hiding places? Will the author let us in on his secret?