Big River Magazine
Explore the Upper Mississippi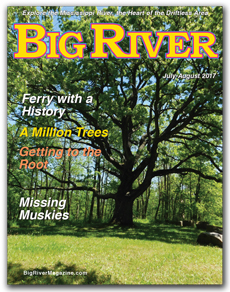 July-August 2017




Read stories from past issues of Big River

July-August 2017
Covering the Heart of the Driftless Area for 24 Years

Order your new Big River Magazine subscription here. Your sub will start with the next issue. Big River is published six times a year.
Stories you don't want to miss!
See Highlights for the Table of Contents
See links to more information about feature stories.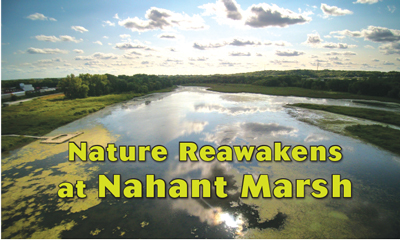 Nahant Marsh — A Place of Beauty and Education
Rare, daffodil-bright prothonotary warblers and yellow-throated Blanding's turtles are among the creatures cataloged at this former Superfund site turned wildlife preserve in the armpit of the Quad Cities' rusty, industrial river-bottom sprawl.
By Emery Styron
---
Trempealeau Hotel— Blending Inside & Outside, Old & New. By Sara Millhouse

The Trempealeau Hotel serves dinner until 9 p.m. seven days a week in summer. Friday through Monday it opens for lunch at 11 a.m. Tuesday through Thursday the kitchen opens at 5 p.m. The bar stays open "late" every night.
---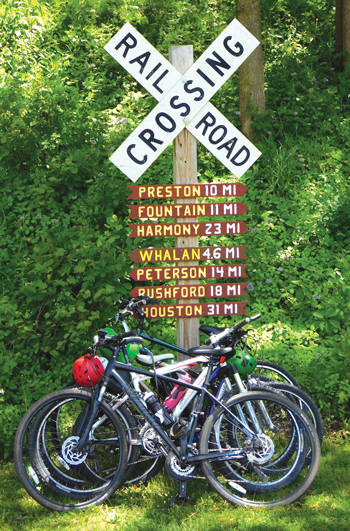 Exploring the Many Dimensions of the
Root River Valley
by Reggie McLeod

---
Also, the Cassville Ferry, missing muskies of the Upper Miss, planting trees with Living Lands & Waters, and questions surrounding the Corps' 40-year dredge spoil plan.

---
From September-October 2016: Effigy Mounds of the Wisconsin River Valley By Sara Millhouse. Also in PDF
Editorial: Replacing an Aging Paradigm
Dams have unbalanced an environment that evolved for millions of years.
By Reggie McLeod, Editor and Publisher of Big River
Roll Me to the River Jan-Feb 2016
Rig up a trailer on a fold-up bicycle and pedal your canoe to the river. By John Gabbert
Carp Poetry Winners July-Aug 2015
12 Great Rivertown Gardens (pdf) May-June 2015
Big River Travel Map Dozens of scenic Mississippi overlooks and places to go.
Read Stories about the Upper Mississippi River from past issues of Big River Magazine.
See complete issues from 2006 and 2007 online (PDFs). Select issues here
Volunteer groups on the river - a nine-part series about non-profit groups making a difference on the Upper Mississippi
Check the weather forecast and river levels for Upper Mississippi River cities.
Links to Upper Mississippi Resources
Take a look back at our April Foolishness river stories
Restoring Driftless Area Prairies May-June 2017 By Pamela Eyden (also in PDF)
RiverTrips: Big River source-to-sea paddler page accounts, stories and resources

---
Here's where you can purchase the latest Big River.
Order single issues from Big River

See more on the Highlights page
New River Products!
Swamp Stories
Kenny Salwey's CD

Bluffing
Poems inspired by Mississippi River overlooks
Deck on Deck: Towboating in the Twin Cities by Capt. Bob Deck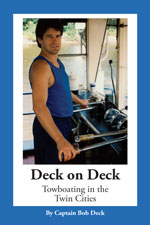 What's it like to work on a towboat? Deck on Deck is a first-hand account of life on river towboats in the 1970s and 80s. These stories will entertain you as Bob Deck recalls his days as a deckhand on the Mississippi River.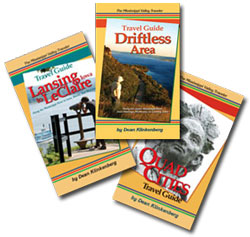 Quad Cities Travel Guide

Lansing, Iowa, to Le Claire Travel Guide

Driftless Area Travel Guide
Weather forecast for Upper Mississippi cities
River levels on the Upper Mississippi
Towboat-watching resource: Boats in pools and queued in locks.
Facebook Page Mississippi River Paddlers - people paddling from Source to Sea