Order the new book from Big River!
Birds of the Upper Mississippi and Driftless Area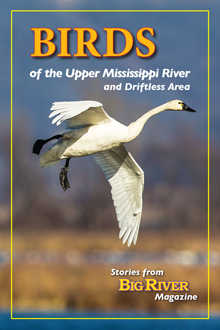 $19.95 plus 3.25 shipping and applicable tax in Minnesota
Or call 1-507-454-5949 with your order.
Deck on Deck: Towboating in the Twin Cities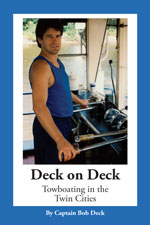 By Capt. Bob Deck
Softcover, 2010, 174 pages.
$16.95 plus $3.25 shipping. (USA)
6.875% sales tax in Minnesota.
Let Bob Deck entertain and enlighten you with his stories about working on a towboat on the busy river in the 1970s and 1980s. He'll put you in the shoes of a Mississippi River deckhand.