Big River Reader
Stories about the Upper Mississippi from the first four years of Big River (1993-1997)
Selected by the Grand Excursion 2004 to be included in River Exploration Trunks sent to 750 schools along the river.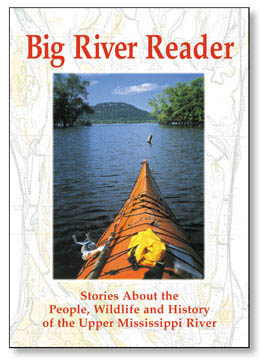 Our collection of favorite feature stories from the first four years of Big River. The Big River Reader continues to be popular reading for Mississippi River people up and down the river.
Sorry, this is sold out.