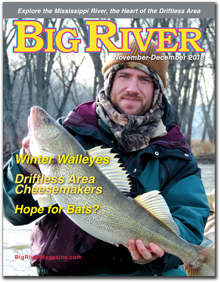 Buy One, get up to three more
for half price.
Your first sub is regular price, then up to three gift subs at half price.
We will send the subscriptions and gift cards to the recipient.
Use this handy form to order with a credit card, or
To order by phone, or if you have any questions, call us at 800-303-8201 or 507-454-5949 and we will be glad to help you. This special offer is good through December 24.
This offer is good for new subs or renewals.
Subs will start with the January-February 2019 issue.
Thank you!